HOT STUFF - Book 1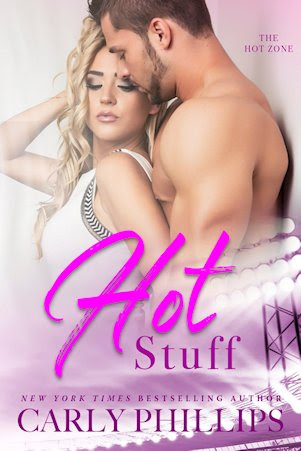 He's about to find out ... She's not just one of the guys.
Annabelle Jordan and her two sisters were orphans in frilly dresses when they went to live with their sports-lawyer uncle in his world of locker rooms, bookies and gambling. Now the girls are publicists in their uncle's firm, The Hot Zone.
Despite her upbringing, Annabelle is all woman. She's naturally drawn to real men—like her latest client, businessman and former football legend Brandon Vaughn.
The chemistry is potent, undeniable, irresistible. Annabelle soon realizes that Brandon is much more than just another jock. And that she'd better hold on tight if she doesn't want to lose her heart.
And don't forget:
---
GOING IN DEEP — Coming

May 9th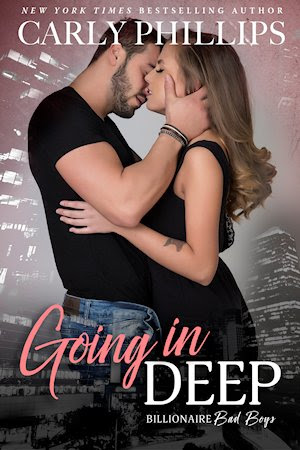 Julian Dane thought he'd hit rock bottom — until he met a woman (isn't that what they all say?). He used her and broke her heart. Now he wants to turn things around but the damage he dealt stands in his way.
Kendall Parker's unique issues have made it hard to live a normal life. Very few people understand her and she trusts even less ... but she believed in Julian once, and he only betrayed her.
Now Julian is back — a new man — and determined to win Kendall's heart. But this reformed bad boy just might find that Going in Deep is harder than it looks.
Billionaire Bad Boys: Rich, Powerful and sexy as hell.