Holy Cow!
How did hot dogs get their name? Why do people "go cold turkey"? And did curiosity really kill the cat? This entertaining book reveals the fascinating true stories behind the animal words and phrases we all take for granted.

$2.99

$9.99
Amazon
Humor
Revolution's End
With its kidnapping of heiress Patty Hearst in 1974, the radical Symbionese Liberation Army launched a sensational crime spree that ended in a deadly confrontation with police. A journalist reveals the true story in "a solidly researched, well-documented history" (Booklist).

$2.99

$18.14
Amazon
True Crime
Winter of the Crystal Dances
Evy has an unusual gift: She can telepathically communicate with horses. When she lends a hand to a group of starving mustangs, she's unexpectedly catapulted into a wild, life-changing adventure. An enthralling tale!

Free!

$3.05
Amazon
Kobo
Middle Grade
First Light
A delightful fairy tale retelling! When Adrielle's parents pass away, she leaves her tiny village on a quest to find her estranged sister. Immersed in an unfamiliar world of fairies, magic, and princes, Adrielle must come to terms with her own powers — and her destiny.

$1.99

$3.77
Amazon
Kobo
Teen and Young Adult
Never Always Sometimes
"Utterly charming and thoughtful" (Nicola Yoon, author of Everything, Everything): Dave and Julia are dead set on avoiding high school clichés, but they're about to break one of their own rules: Never fall in love with your best friend. "This is a great one" (Kirkus Reviews starred review).

$1.99

$7.49
Amazon
Kobo
Teen and Young Adult
Board Stiff
From a New York Times bestselling author and celebrated fantasy writer comes a delightful novel set in the beloved world of Xanth. Can Kandy's magical mishap help her and the handsome young Ease defeat a deadly pun-destroying virus?

$1.99

$7.69
Amazon
Kobo
Fantasy
Writers of the Future: Volume 30
Science fiction luminaries such as Mike Resnick, Robert Silverberg, and Orson Scott Card — alongside some of the genre's most promising new writers — present a collection full of imagination, strange worlds, and extraordinary adventure.

$0.99

$12.59
Amazon
Kobo
Science Fiction
Capturing Beauty
Six years ago, tragedy forced Haven from his home and family. Now he's back as a changed man, desperately hoping to be a part of his son's life. With God's help, can he make amends with the woman and child he left behind?

$0.99

$7.87
Amazon
Kobo
Christian Fiction
Inside the Test Kitchen
A celebrated Food Network star offers both simplified versions and totally revamped renditions of classic meals. From the Time Saver Risotto to the Three-Minute Hollandaise, these delicious — and perfected — recipes are sure to make cooking exhilaratingly easy!

$2.99

$20.99
Amazon
Kobo
Cooking
Libertarians on the Prairie
Did Laura Ingalls Wilder's daughter thread her own ideals into her mother's famous Little House on the Prairiebooks? This meticulously researched investigation is filled with "fascinating details" (Booklist) on the complex relationship between a beloved author and her daughter.

$2.99

$21.90
Amazon
Biographies and Memoirs
Driving the Future
In this fascinating, "astute" look (Kirkus Reviews) at the future of transportation, an expert reveals how next-generation vehicles will revolutionize everyday life and combat climate change. "Enlightening… Readers tired of traffic gridlock and expensive gas bills will enjoy" (Booklist).

$2.99

$18.69
Amazon
General Nonfiction
Mr. Lincoln's Army
This riveting history presents the Union Army's struggles in the early years of Abraham Lincoln's presidency. From a Pulitzer Prize–winning author who "has the rare gift of doing enormous research and then presenting it in what is almost a motion picture in color" (The New York Times).

$1.99

$9.99
Amazon
Kobo
History
A Time for Trumpets
In December 1944, US forces brilliantly overcame a devastating surprise attack by German armies. This masterful account, featuring firsthand experience and well-researched facts, "combines a historian's detachment and precision with the personal feeling of a man who was there" (The New York Times).

$0.99

$6.56
Amazon
History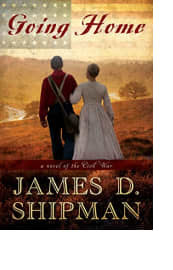 Going Home
Follow Irish immigrant Joseph Forsyth and widowed nurse Rebecca Walker as they struggle to contend with the horrors of the Civil War. A poignant historical novel with over 400 five-star ratings on Goodreads.

$2.00

$6.53
Amazon
Historical Fiction
Hold on Tight
A scintillating USA Today bestseller: Injured war hero Jake returns home to find Mira, a woman he dated years ago, with a child he never knew about. As he reenters her life and learns how to be a father, Jake soon finds himself falling for Mira all over again.

$0.99

$4.99
Amazon
Kobo
New Adult Romance
The Connector
When Alex meets billionaire Nathan, she's catapulted into his world: one of unbelievable wealth, power, and lust. But as their relationship intensifies, who will be the one pulling all the strings?

Free!

$4.99
Amazon
Kobo
New Adult Romance
Touching Jace
While investigating her sister's arrest, Emma enlists the help of handsome Navy SEAL vet Jace. But as the two get closer to the truth — and each other — a conspiracy will put them in harm's way…

Free!

$5.03
Amazon
Kobo
Romantic Suspense
Veiled Eyes
After Anna starts having visions, she discovers she belongs to a magical society that sent her away as an infant. Psychically bonded to sexy Gabriel, can Anna learn who to trust — and unearth old secrets? A mind-altering read with nearly 300 five-star reviews on Amazon.

Free!

$3.99
Amazon
Kobo
Paranormal Romance
Wild Oats
Cora's been shunned by the local townspeople for years, but she's still insulted when bachelor Jedwin propositions her. When she tells him that to win her favor he'll have to properly court her, they both risk losing their hearts. From a "refreshing" voice in romance (Jude Deveraux).

$0.99

$6.29
Amazon
Kobo
Historical Romance
His Prairie Princess
Sadie, a wealthy cattle baron's daughter, finds more trouble than she expected when she sets out to find her birth mother! Chivalrous Harrison Cooke considers it his duty to help Sadie, but they're both surprised when they lose their hearts in this sweet love story.

Free!

$1.25
Amazon
Historical Romance
Saffron
Saffron Archer lives on her family's ranch, content to just read and bake. But when she befriends a new arrival to town, she can't help but be intrigued by the girl's brother — handsome Adam Benson. Is Saffron ready to open herself up to him?

Free!

$3.77
Amazon
American Historical Romance
Screwed
A New York Times bestseller: As a committed manwhore, Hayden has certain talents that have proven to be very popular with the women in his complex. But when beautiful Emery moves in next door, Hayden is unprepared for what he really wants from her — a true connection.

$0.99

$5.03
Amazon
Kobo
Erotic Romance
Falling for the Good Guy
Longtime best friends Abby and Brian have always been just that: friends. But now that Brian's ready to take the next step, he finds himself with some unlikely competition… From a New York Times bestselling author comes a captivating, heartfelt romance with over 1,000 five-star ratings on Goodreads!

$0.99

$3.99
Amazon
Kobo
Contemporary Romance
Fielder's Choice
From a USA Today bestselling author: When Alana unexpectedly inherits her grandmother's olive ranch, she's forced to abandon her cosmopolitan life for the California countryside. There she meets a sassy six-year-old — and the girl's overwhelmingly handsome father…

Free!

$5.03
Amazon
Kobo
Contemporary Romance
The Marriage Lie
"A smart mystery that takes readers on a wild ride" (Mary Kubica). After her husband dies in a plane crash — on a flight he should never have been on — Iris starts to realize he wasn't the man she thought he was. A psychological thriller "with plot twists around every corner" (Booklist).

$3.99

$7.99
Amazon
Kobo
Thrillers
The Informationist
A New York Times bestseller that's "utterly smashing" (Tess Gerritsen). Fans of The Girl with the Dragon Tattoowill fall in love with Vanessa "Michael" Munroe — an information specialist who sets out to find an abducted girl.

$1.99

$11.99
Amazon
Kobo
Thrillers
City of Beads
A "highly entertaining tale" (Publishers Weekly) from an Edgar Award nominee: Tubby Dubonnet, a New Orleans lawyer with a voracious appetite, takes on three seemingly mundane cases — only to have them converge in ways both harrowing and hilarious.

Free!

$5.03
Amazon
Crime Fiction
Don't Dare a Dame
A Shamus Award winner! When her primary suspect in a missing person case commits suicide, PI Maggie Sullivan is on the brink of losing her license. She knows she should back off the case, but she's determined to follow the trail — even if it means risking her life…

$1.99

$5.03
Amazon
Kobo
Cozy Mysteries
Peony
From the Nobel Prize–winning author of The Good Earthcomes a novel about love, tradition, and assimilation. Peony is sold as a bondmaid to a Jewish family and falls in love with the son, David, as they grow up together. But David is duty bound to marry another…

$1.99

$9.29
Amazon
Kobo
Bestsellers, Historical Fiction, Literary Fiction