The Highlander's Stronghold
When Ann Borodell makes a strange discovery at a Scottish archaeological site, she's catapulted into the 16th century: the world of handsome, blue-eyed laird John Morrison. Throughout their whirlwind romance, Ann knows she should return to the future — but will she be able to leave John's embrace?

$1.32

$5.03
Amazon
Time Travel Romance
Meet Me at Willoughby Close
From a USA Today bestselling author: Single mother Ellie moves to a cozy cottage in the countryside to start fresh, but she doesn't exactly receive a warm welcome. Can the everyday magic of Willoughby Close help her find the support she needs?

$1.33

$5.03
Amazon
Kobo
Chick Lit
The Chosen One
Born into the politically powerful Carmichael family, Ainsley has a reputation to uphold. Her golden girl image certainly doesn't include falling for gorgeous outsider Maya, whose secret past could shake the foundations of Ainsley's privileged life…

Free!

$2.99
Amazon
LGBT
The Children of Lir
A delightful fairy tale! When an enchantress transforms King Lir's four children into swans, they'll have to spread their wings and brave the frozen waters. Can they find their way home again?

Free!

$3.91
Amazon
Kobo
Children's
Nora & Kettle
A "remarkable" reimagining (Booklist) of Peter Pan: After World War II, orphaned Kettle faces prejudice as a Japanese American while he cares for his makeshift family of homeless children. When he crosses paths with the privileged but traumatized Nora, both of their lives are forever changed…

Free!

$6.29
Amazon
Kobo
Teen and Young Adult
The Unhappy Medium
A rollicking supernatural adventure: When theoretical physicist Newton Barlow is accused of fraud, his illustrious career comes crashing down around him. Thankfully, his former mentor is there to help pick up the pieces. There's just one minor problem — his mentor has been dead for years…

$1.99

$4.81
Amazon
Kobo
Supernatural Suspense
Spindle
Polyhymnia has been in an enchanted sleep for 300 years when she's finally woken by a kiss from Luck. With her memories gone, can she discover the truth behind her curse in this unique retelling of Sleeping Beauty?

$1.99

$5.03
Amazon
Kobo
Fantasy
The Frozen Sky
For fans of the movie Alien comes "a first-rate adventure" (Hugo Award–winning author Allen Steele): After a discovery deep inside Jupiter's ice moon, engineer Alexis Vonderach and her team must face an ancient alien race. "I'm hooked" (Larry Niven).

Free!

$3.77
Amazon
Science Fiction
Healthy Spiralizer Cookbook
Eat low-carb using this handy spiralizer cookbook! Complete with 101 delicious recipes, advice on choosing a spiralizer model, and nutritional information for every meal, this essential guide has everything you need to whip up lighter, healthier fare.

$1.32

$5.07
Amazon
Cooking
Corsets & Codpieces
Human history is full of outlandish and unwieldy garments. Take a fascinating tour of centuries of odd clothing in this "brisk romp through a millennium of fashion's victims" (The New York Times Book Review).

$2.99

$15.33
Amazon
General Nonfiction
D-Day
In June of 1944, the Allied invasion of Normandy dealt a tremendous blow to Hitler's Third Reich. This concise, fast-paced history takes you into the legendary battle that turned the tide of World War II.

$1.99

$12.59
Amazon
Kobo
History
Mindfulness Made Simple
A Wall Street Journal bestseller: This user-friendly guide teaches you the basics of mindfulness — a time-tested practice that can relieve stress, increase your mental strength, and help you achieve a happier life.

$1.32

$3.37
Amazon
Advice and How-To
Longshot from Darkness
The Union needs gold — and Pinkerton agent Rob Finn will do whatever it takes to deliver it. Finn and his partner must keep a shipment of gold out of Confederate hands in this thrilling Civil War novel.

Free!

$5.03
Amazon
Historical Fiction
Legionary
In 376 AD, a young legionnaire is sent to fight in the East — and stumbles into a diabolical plot that threatens the Empire itself… The waning days of ancient Rome come alive in this sweeping historical adventure!

Free!

$3.77
Amazon
Historical Fiction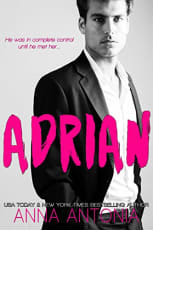 Adrian
Billionaire Adrian always gets his way — except when it comes to Victoria, who left him confused and brokenhearted years ago. Now she's back in town and ready to tell Adrian about the child she kept secret. Can they move forward together?

$0.99

$5.03
Amazon
Kobo
New Adult Romance
Dragonfly
When Anna meets wealthy, arrogant Jack, she can't deny her attraction. But her old crush, bad boy Julian, may complicate things…

Free!

$3.77
Amazon
Kobo
New Adult Romance
Material Witness
From a New York Times bestselling author comes a "pulse-pounding, pitch-perfect" read (Kirkus Reviews): After Cassie witnesses a brutal slaying, she becomes the target of a cold-blooded shooter. Irresistible detective Jake is determined to protect her, but will their red-hot chemistry cause a distraction?

Free!

$6.29
Amazon
Kobo
Romantic Suspense
The Beauty Bride
From a USA Today bestselling author: Strong-willed Lady Madeline is auctioned off by her brother to notorious Rhys FitzHenry, who wants to marry Madeline in order to claim his estate. "Strong and likable characters and a satisfying romance" (Booklist).

Free!

$0.99
Amazon
Kobo
Historical Romance
Overwhelmed by You
A dark, sensual tale from a New York Times bestselling author: When Ream found out Kat's secret, he did something unforgivable. But now he's back, and he'll do anything to prove she's his… With over 3,000 five-star ratings on Goodreads.

$1.30

$5.03
Amazon
Kobo
Dark Romance & Erotica
A Weekend of Misbehaving
To save her family, Alice needs her job as a nanny — so when her boss catches her skinny-dipping in the pool, she's terrified she'll be fired. Instead, he proposes a fake engagement, and the two can't resist some steamy misbehavior along the way…

$0.99

$3.77
Amazon
Kobo
Contemporary Romance
Corporate Husband
In this fun-filled love story, Louisa can only inherit her grandfather's chocolate company by marrying a loyal employee. Justin seems like the perfect choice — until he starts breaking all the rules!

Free!

$1.35
Amazon
Kobo
Contemporary Romance
The Seventh Carrier
Forty years after World War II, a rogue Japanese aircraft carrier takes aim at Pearl Harbor… With time running out, a war hero must race to stop a catastrophe in this gripping military adventure!

$0.99

$3.99
Amazon
Action and Adventure
Thin Line
A USA Today bestselling breakneck thriller: As government assassin Jack Noble chases a dangerous rogue agent across the world, he'll have to watch his back and keep his enemies close — before a desperate decision puts his principles and life in jeopardy.

$0.99

$7.55
Amazon
Kobo
Thrillers
Bragg V1
Follow PI Peter Bragg as he unmasks obsessive killers, retrieves smuggled goods, and gets tangled up with clients who walk both sides of the law in this absorbing three-book set. "Bragg is authentic, gripping, gritty" (San Francisco Examiner).

$1.32

$10.07
Amazon
Kobo
Crime Fiction
A Circumstance of Blood
At a religiously conservative academy, a death casts suspicion on students and faculty alike. A rebellious young eccentric, a priest scarred by the exorcism he performed in his youth, and the troubled son of a lawyer become entangled in this chilling British mystery.

$0.99

$3.99
Amazon
Crime Fiction
The Alpine Advocate
From a USA Today bestselling author whose books are "always a pleasure" (The Seattle Times): Journalist Emma Lord needs a big story — and she gets her wish when a series of interconnected murders rock her small Washington town…

$0.99

$8.81
Amazon
Kobo
Cozy Mysteries
The Woman in the Water
In 18th-century England, Lizzie must fight to make a life for herself. But when she finally escapes her turbulent neighborhood, a strange drowning will pull her back into a world of danger…

$0.99

$3.99
Amazon
Historical Mysteries
Seveneves
From a Hugo Award–winning author: With Earth threatened by cosmic disaster, humanity looked to the stars for salvation. Five thousand years later, man embarks on a journey back to the long-abandoned planet. A "remarkable novel" (Publishers Weekly) with nearly 16,000 five-star Goodreads ratings.

$1.99

$11.99
Amazon
Kobo
Bestsellers, Science Fiction