| | |
| --- | --- |
| | Your Deals |
Now and Forever: Complete Box Set
Three modern women find romance and adventure when they're whisked back to the American War of Independence! A USA Today bestselling author creates "a marvelous world where love is timeless and dreams come true" (RT Book Reviews) in this unforgettable trilogy.
$0.99
$5.03
Amazon
Time Travel Romance
Those Red High Heels
The worst day of Emma's life unexpectedly turns into a grand adventure in New York City. Will she snag the man of her dreams or end up where she started? Find out in this witty, romantic novel!
Free!
$3.99
Amazon
Kobo
Chick Lit
A Kind of Truth
With nearly 350 five-star Goodreads ratings: Rand heads to the big city to pursue rock stardom, ready to share his passion — but not his sexuality — with the world. His plans change when he strikes a chord with shy Will, a fellow musician whose talents and hidden depths seem endless…
$1.35
$7.56
Amazon
Kobo
LGBT
Duck and Hippo in the Rainstorm
With over 500 five-star ratings on Goodreads: On a rainy-day outing, best friends Duck and Hippo become separated — but they never give up on finding each other. A delightful tale about problem-solving and accepting differences in others.
$1.99
$6.29
Amazon
Children's
dEaDINBURGH: Vantage
In 1645, diseased residents of Edinburgh were sealed underground to prevent the spread of plague. When the area is opened centuries later, a pervasive nightmare is unleashed, and the city is quarantined — trapping the healthy alongside the doomed…
Free!
$0.99
Amazon
Horror
Muse
When a melancholy bard's twisted muse comes to life, he joins a cursed woman on a quest to uncover the true nature of his inspiration. This riveting historical fantasy is steeped in Celtic mythology.
Free!
$0.99
Amazon
Kobo
Fantasy
Torn
An epic science fiction adventure! The members of the Survey, including ecological engineers Fee and Caleb, are called to a secret, near-impossible task: save their beloved planet… before time runs out.
$0.99
$3.99
Amazon
Kobo
Science Fiction
Believing in Bigfoot
A washed-up actor and a burned-out professor are struggling to come to terms with their lives when they cross paths in the Northern California wilderness. Can two damaged people find love and meaning amid the beauty and seclusion of the mountains?
$1.33
$6.29
Amazon
Literary Fiction
With Friends Like These
A "witty reflection on sisterhood" (More): Despite their wildly different personalities, four roommates forged a powerful bond. But their old friendships will now be tested like never before… A perfect read for fans of The Sisterhood of the Traveling Pants.
$1.99
$11.99
Amazon
Kobo
Women's Fiction
Easy Ketogenic Diet Slow Cooking
This excellent slow cooker cookbook makes it easier than ever to satisfy your taste buds while achieving your weight loss goals. With over 100 simple recipes to enjoy on your ketogenic path!
$1.34
$9.44
Amazon
Cooking
The Peanut Allergy Epidemic
In the US, one in 50 children is diagnosed with a peanut allergy — and the numbers are rising. But why? An award-winning historian and mother of a child with a peanut allergy investigates the factors that may lead to this life-threatening condition.
$2.99
$9.99
Amazon
Kobo
Science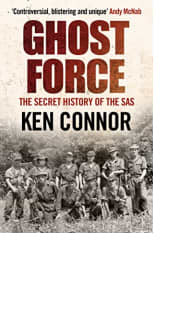 Ghost Force
A former SAS soldier takes a definitive look at the British Army's Special Air Service. Using eyewitness accounts and the author's firsthand experiences, this in-depth book provides a thrilling glimpse into the tactics, history, and political context of an unconventional special forces unit.
$0.99
$3.99
Amazon
History
Mini Farming
Perfect for anyone who "finds the idea of abandoning the grocery store alluring" (Booklist), this easy-to-follow manual reveals how you can produce your own food on just a small plot of land. With over 450 five-star reviews on Amazon!
$2.99
$24.99
Amazon
Kobo
Advice and How-To
The Sewing Machine
Four generations are bound together by an heirloom sewing machine. From Jean, who takes part in a 1911 factory strike, to Fred in the present day, this sweeping tale stitches family secrets into a compelling history.
$1.99
$6.99
Amazon
Historical Fiction
Not a Mistake
The night Jordan graduates from seminary school, she begins a passionate affair with her professor Dominic. They try to ignore their feelings for each other, but their love — and a secret baby — won't stay hidden for long…
$1.99
$3.77
Amazon
Kobo
New Adult Romance
Some Girls Do
From a USA Today bestselling author comes an irresistible romance! When Lacey fakes a pregnancy, Cooper agrees to play the father — but what will happen to their plan as sparks fly between them?
Free!
$3.77
Amazon
Kobo
New Adult Romance
Wild Card Undercover
FBI agent Chris recruits waitress Meg to help him bring down a vicious criminal. Posing as a couple, their risky undercover mission ignites feelings that are dangerously real. "Will capture your heart" (RT Book Reviews).
$0.99
$3.03
Amazon
Kobo
Romantic Suspense
Moonlight
"A fabulous read" (Sherrilyn Kenyon): Heir to his pack, Adam must protect his kin's identity from the outside world — even if it means taking out the beautiful woman who stirs his inner wolf… But one touch will have this hunky rancher weak in the knees!
Free!
$5.03
Amazon
Kobo
Paranormal Romance
Lord Thayer's Choice
A red-hot Regency romance! Lord Stephen must take a bride, but no woman has impressed him — until he sees spirited Annalise being auctioned off. Stephen is passionate, masterful, and everything Annalise craves in a man… but are either of them prepared to pay the price of true love?
$1.32
$6.29
Amazon
Kobo
Historical Romance
Guarded Heart
Master swordsman Gavin must fight to protect his heart when beautiful Ariadne comes to him for training. "A compassionate, sensual, and emotionally intense love story" (RT Book Reviews).
Free!
$4.99
Amazon
Historical Romance
A Kiss of Cabernet
Paige Reynoso has been managing Jake Madison's business for years — and now he's determined to sell it. As Paige tries to change Jake's mind, their attraction grows… A captivating romance.
$0.99
$3.77
Amazon
Kobo
Contemporary Romance
The Pact
From a New York Times bestselling author: Steph and Linden make a pact to get married if neither of them is in a relationship by age 30. But when the time comes, will they finally give in to their desire for each other? With over 5,500 five-star ratings on Goodreads!
Free!
$5.03
Amazon
Contemporary Romance
End of Days
From a USA Today bestselling author: An ancient evil lies dormant — and the Brotherhood of the Serpent will do anything to resurrect it. Can two dogged agents find the seven seals before the Brotherhood gets there first?
$0.99
$5.99
Amazon
Kobo
Action and Adventure
A Lonely Resurrection
With nearly 2,000 five-star ratings on Goodreads: Get ready to meet a "fascinating, touching, and wholly believable character" (Publishers Weekly) in assassin John Rain! On the brink of retirement, Rain must take on one last assignment when he's hired to eliminate a dangerous and fearsome yakuza figure.
$0.99
$10.07
Amazon
Thrillers
Quantico Rules
"A thriller that is good till the last page" (Michael Connelly): While investigating a Supreme Court nominee, FBI agent Puller Monk is thrust into a web of lies, corruption, and murder. Can he reveal the truth before he becomes the next target? "A must-read" (Harlan Coben).
$0.99
$7.69
Amazon
Kobo
Thrillers
The Poisoned Rose
This Shamus Award–winning novel follows part-time PI Declan MacManus, who gets drawn into an impossible situation after witnessing a homicide in his small Long Island town. "Dark and mysterious" (Publishers Weekly), from "a thoroughly accomplished writer" (Kirkus Reviews).
Free!
$5.32
Amazon
Crime Fiction
A Devious Lot
Trouble has a way of finding Molly Appleby — even on her honeymoon! Molly must put her detective skills to work when a murder interrupts her stay in a sleepy English village.
$1.29
$5.03
Amazon
Kobo
Cozy Mysteries