---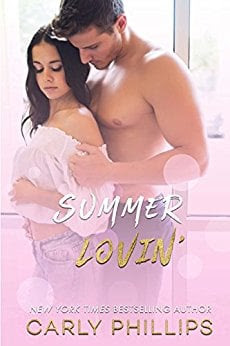 Summer Lovin'

-

Re-release - July 11th
Zoe Costas is a security specialist and a Costas through and through. Her eccentric, rather dubious family runs an Atlantic City spa that's just this side of legit. So Zoe isn't inclined to trust handsome, charming Ryan Baldwin when he shows up claiming to be related to Sam, the girl the Costas family is about to adopt. But Ryan is Sam's uncle and one of the famously rich and snooty Boston Baldwins.
Ryan's search for his sister has led him to news of her death, and to a niece he's never met. But someone else has also tracked Sam down — someone who never wanted the child to be found. Ryan is determined to protect Sam and find out what really happened to his sister. And Zoe is just the woman to help him do it. Neither expects to lose their heart in the process.
Grab Your Copy Right Now!
---
Well Built - Coming

July 25th

!
You know it's going to be SO good when the first line starts out with:
"You do realize that you're about to start a major shit storm today, right?"

About Well Built
When it comes to women, sexy, well-built Kyle Coleman has always been a lover, not a fighter. His one exception? The sassy, tempting, smart-mouthed Ella Fisher. Her family and his are sworn enemies, which make the two of them off-limits—despite the fact that she's inspired some of his dirtiest, most erotic fantasies for years. But when the lines between animosity and lust become irrevocably blurred one fateful evening, their one night stand leads to a very unexpected consequence—that changes everything between them forever.